How To Make Your Campground Family-Friendly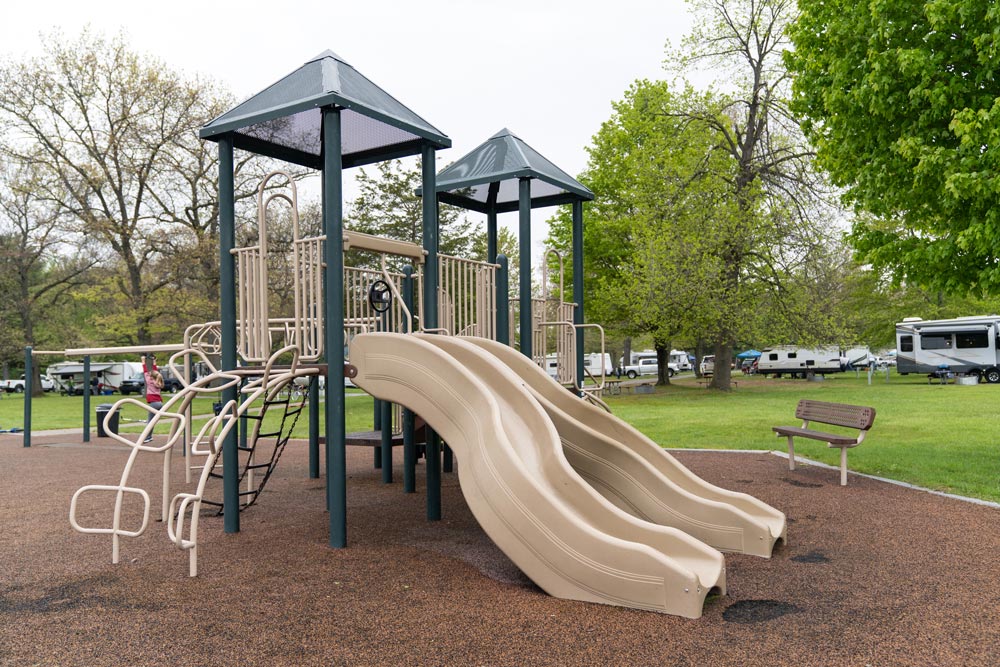 Making your campground family-friendly is a great way to drum up more business for your campground. It's important to ensure your customers are happy and at-home while they are guests of your campground.
Not only does adding new amenities increase your property value, it can also attract new clientele.
5 Savvy Ways to Make Your Campground Family-Friendly
Summer will be here before we know it and many campground owners are looking at ways to increase their value and spruce up their space. If you are looking to make your campground family-friendly this summer, follow these savvy tips:
1. Bark Parks for the furry friends
According to the Insurance Information Institute, nearly 69 million households own at least one dog. And, if you read our post, Why Dog Parks Are Good For The Community, you already know that pet owners love dog parks because they offer so many benefits for both owners and their sweet pooches. In fact, dog parks are one of the fastest growing amenities of parks and recreation agencies.
So, why not follow that trend and add one of our bark parks to your campground? Southeast Outdoors Solutions offers a wide range of Bark park solutions we just know your campers that own doggies will love.
2. Install a playground…or two
One of the hallmarks of a family-friendly campground is a playground. So, if you want to attract families to your campground this summer, make sure you have a playground, or even more than one playground if possible.
Playgrounds offer a multitude of benefits for kiddos, which is why parents love them so much. Playgrounds are great for a child's development as well as helps kiddos to burn off pent up energy.
Plus, kids just love a good playground. It's that simple!
So, be the campground kids beg their parents to take them to this summer by installing a playground or even adding to your existing playground equipment. Our playground solutions are fully customizable with the ability to mix and match from multiple manufacturers to create your perfect campground playground.
3. Add outdoor gym equipment
If you read our post, The Rise In Outdoor Gyms, you already know that outdoor gyms, or adult playgrounds are all the rage right now. Southeast Outdoors Solutions offers options for every need and space. Additions like outdoor gym equipment help improve your spaces, bring new energy, and are also a great investment in the fitness and health of your campers.
Southeast Outdoors Solutions offers many different types of outdoor gym equipment, including stand alone pieces and combination structures.
4. Install outdoor games
Installing some outdoor games to your campground is a great way to make it a bit more family-friendly, and bring patrons together to share the experience together. Who doesn't love a friendly match of cornhole? Some great outdoor games to consider adding include:
Cornhole
Ping-Pong
Chess
Horseshoes
Minigolf
We can install all of the above outdoor games at your campground!
5. Enhance your community spaces
Enhancing your campground's community spaces is a great way to attract more families to your site. Adding any or all of the following will go a long way to impress your family customers and entice them to return to your campground summer after summer:
Shaded areas
Extra benches
More picnic tables
BBQ pits
New trash receptacles
Check out our community space options to learn more about our offerings.
The Benefits of Adding These Amenities to your Campground
At the end of the day, adding any of these amenities to your campground will improve the quality of your facilities, which will attract more families to come camp out at your campground as well as turn these families into repeat costumes. And, you don't need a mathematician to tell you that the more customers you get to your site, the better your profits.
Let Southeast Outdoors Solutions Handle Your Campground Needs!
We design, install, repair, maintain, and service dog parks, playgrounds, outdoor gym equipment, outdoor games, and community space items, like shading and benches, in the states of AL, GA, MS, NC, SC, and TN.​To learn more about our services and how we can help make your campsite more family-friendly, click here to fill out our contact form, give us a call at (770) 709-5605, or start building your dream campground now!