Unlock Your Daycare's Playground Potential with Southeast Outdoors Solutions and ClassWallet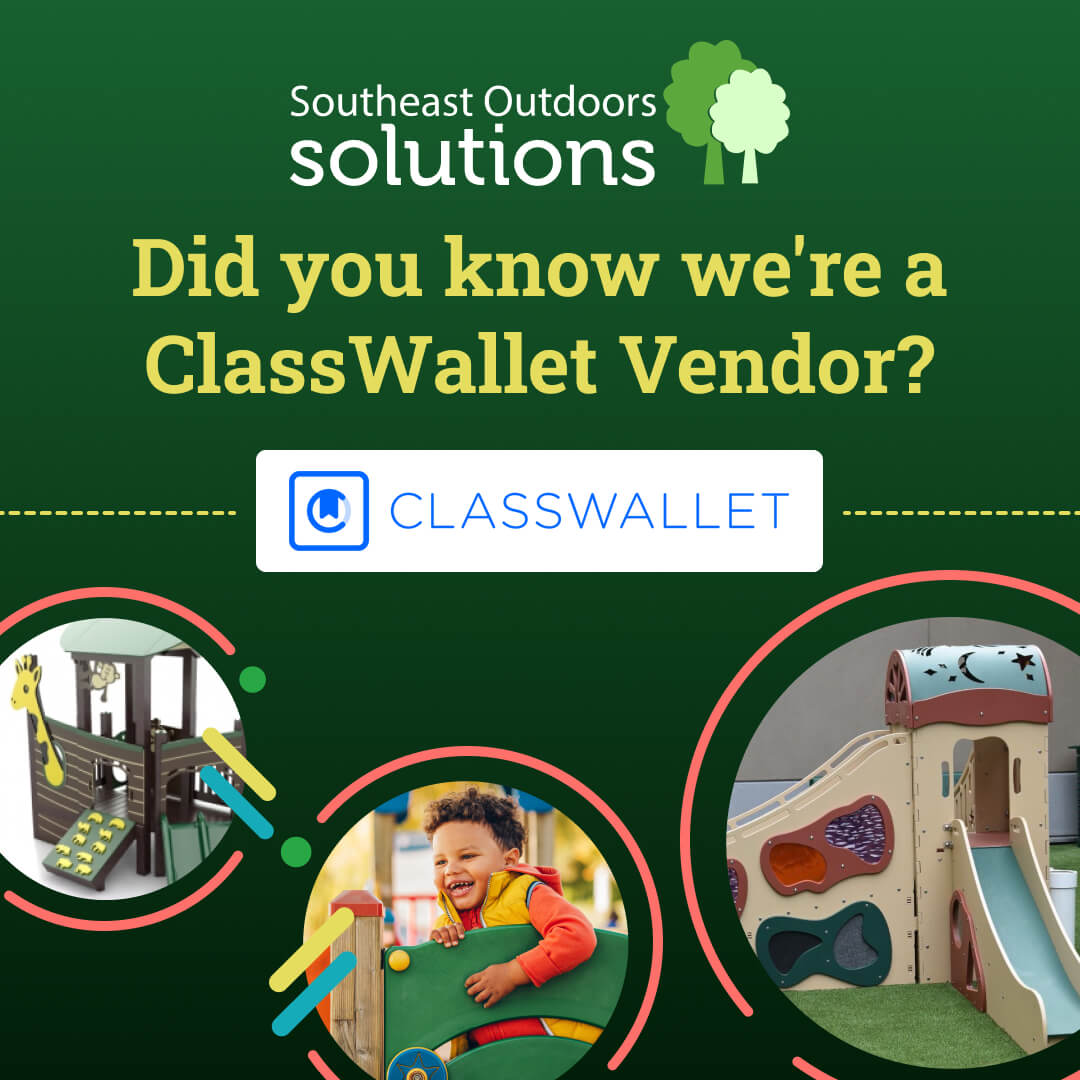 At Southeast Outdoors Solutions, we understand the importance of providing a safe and enjoyable outdoor environment for the children in your care. We're excited to share some fantastic news with you: Southeast Outdoors Solutions is a ClassWallet vendor, here to help you make the most of government grants designed exclusively for daycares with under 101 children. These grants offer a remarkable opportunity, ranging from $5,000 to $40,000, to enhance your daycare's facilities and outdoor play spaces.
The Power of ClassWallet
ClassWallet is a game-changer for daycares, providing access to essential funding that can be used to transform your outdoor or indoor playground. These grants are a testament to the value society places on early childhood development and the critical role that outdoor play plays in a child's growth and learning.
Our Expertise in Playground Solutions
Southeast Outdoors Solutions specializes in comprehensive playground services, ensuring that children have a space where they can learn, grow, and have fun safely. Our team is dedicated to designing, installing, and maintaining playgrounds that meet the highest safety standards and encourage active play and creativity.
Tailored Solutions for Your Daycare
When you choose Southeast Outdoors Solutions as your ClassWallet vendor, you gain access to our expertise and a wide range of outdoor solutions tailored to your daycare's unique needs. We understand that every daycare is different, and we're committed to helping you create an inviting and secure playground environment where children can thrive.
Why Choose Southeast Outdoors Solutions?
Safety First: Safety is our top priority. We design and install playgrounds that adhere to the strictest safety standards, ensuring that children can play without worry.
Expert Design: Our team includes experienced designers who can create a playground that not only meets safety regulations but also sparks creativity and encourages active play.
Maintenance and Durability: We don't just build and walk away. We offer maintenance services to keep your playground in top condition, ensuring its longevity.
Custom Solutions: We work closely with you to understand your unique requirements and create a playground that reflects your daycare's personality and values.
Unlock the Full Potential of Your Playground
Don't miss out on this incredible opportunity to transform your daycare's outdoor spaces. Reach out to us today, and let's work together to unlock the full potential of your playground. With Southeast Outdoors Solutions and ClassWallet, you can provide a safe, exciting, and engaging outdoor environment that enhances the growth and development of the children in your care. Contact us today and take the first step toward creating a brighter future for your daycare and the children it serves. (770) 709-5605 or use our online "Build It" tool.