Indoor Play Solutions to Keep Kids Active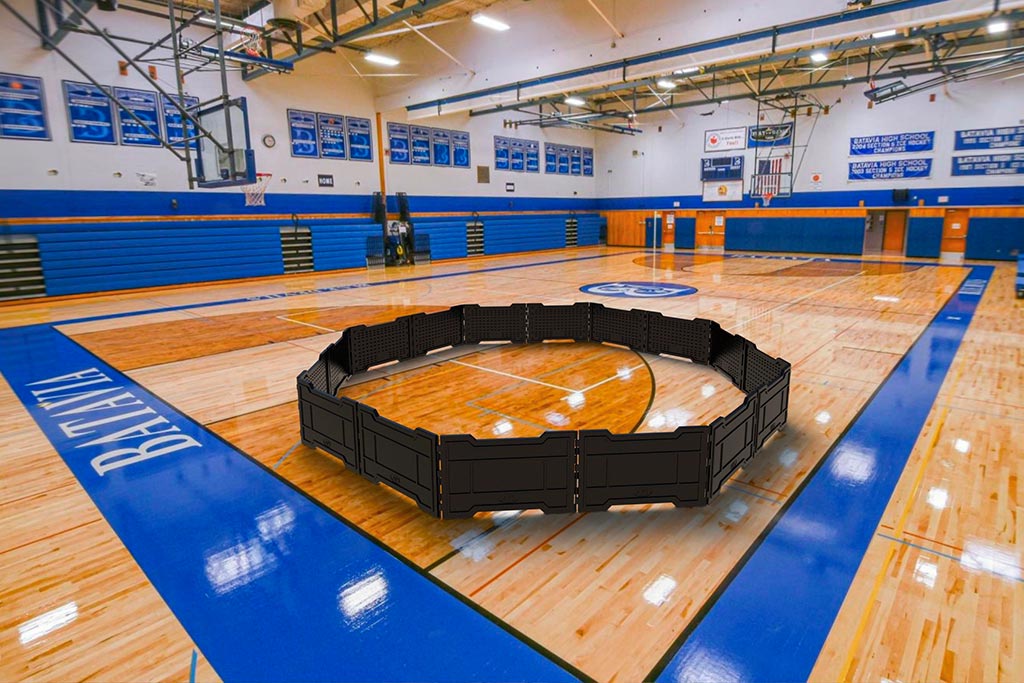 As we are approaching the shortest days of the year, our time outdoors tends to shrink along with the daylight hours. Finding ways to stay active as a family and a community is essential to passing the long winter months. A great solution is finding indoor activities or equipment that is dual purpose for indoor and outdoor use.
Southeast Outdoors Solutions has seen this need for winter playtime, and though we do enjoy the fresh air, we've tried our hand at creating fun and engaging indoor activity areas for young people. Of our many options, 3 great examples come to mind!
While Gaga Pits have been around since the 1970's, they have really taken off as an activity in the U.S. in the past few years. There's even an episode in the animated show Bob's Burgers in which the kids compete in Gaga Ball. The game is described as a kinder version of dodgeball with a smaller play area contained within the Gaga Pit. The structure is portable, so you can move it indoors or outside depending on the weather. Learn more about the game here!
SRP Dual-use Equipment:
Superior Recreational Products sells equipment that can be used outdoors or in large indoor spaces. Think about the play area in the mall or in the entrance to a sports complex or arena. These are large spaces that are well-suited to structures where children can play when the weather prevents outdoor activity. The parents in your community will appreciate a communal space where families can gather to expend all that winter energy from being cooped up indoors!
UltraPlay has created a new kind of play structure equipment that is perfectly suited for safe play for young children. The elements of the structures themselves are padded foam and come in a variety of shapes. From a familiar pool noodle shape that can be plugged in to create arches to raised mounds, cones, cogs, waves and other textural pieces.
A SnugPlay structure is constantly changing shape as children rearrange the pieces while they interact and play. The different textures and shapes also create a colorful learning environment for young, developing minds.
Benefits of Indoor Play:
Not only do indoor activities help pass the long, dark winter days, they also help maintain a healthy lifestyle for young children and their minds.
Regular activity keeps children physically healthy. Especially in cold months, when it's more comfortable to stay indoors, we tend to expend less energy. For children, that's not an option. Finding indoor activities is critical to childhood physical development.
The winter months also make it harder for people to get together in groups. Indoor playgrounds and activity areas allow children to gather, socialize and develop social skills they need.
Each of the equipment options we mentioned above also have educational elements for children. They engage children with different colors, textures, shapes and movements. Exercising a child's brain is just as important as physical activity.
No matter what size space you have, an entrance to a large building, a mall promenade, a church rec room, Southeast Outdoors Solutions has options for your community. Reach out to our team today and we'll help you determine the equipment that is right for your space and for the children you hope will use it!