10 Essential Skills Children Develop on the Playground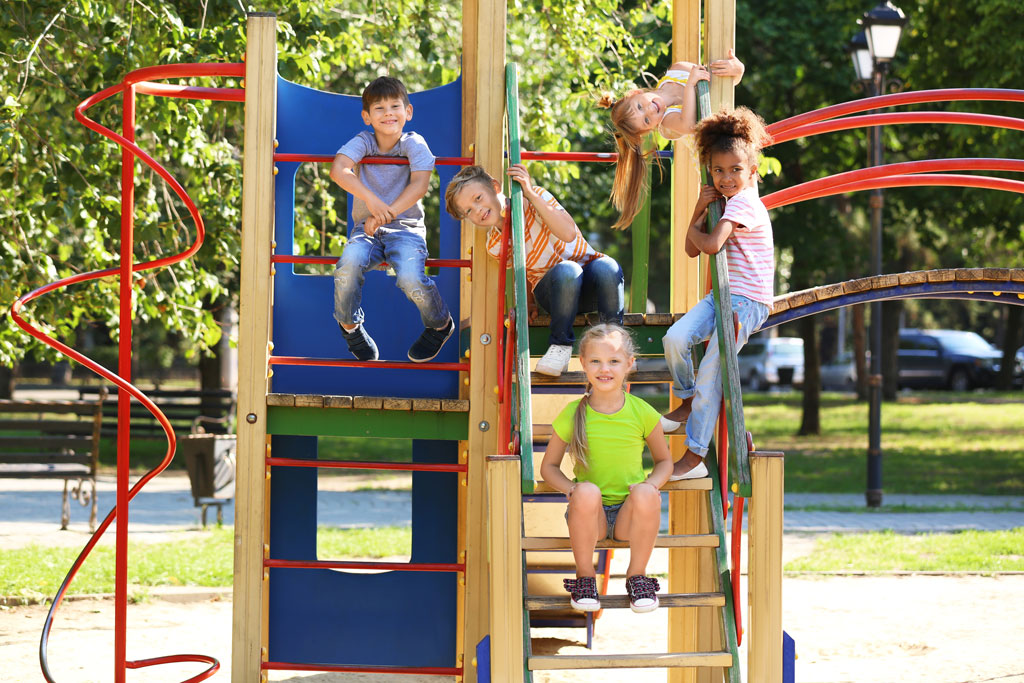 Playgrounds are more than just spaces for children to burn off energy and have fun; they are essential environments for fostering various physical, social, and cognitive skills. From climbing structures to sandboxes, and swing sets to interactive games, playgrounds offer a wealth of opportunities for children to learn and grow. Here are 10 crucial skills that children develop while playing on the playground.
Physical Coordination and Motor Skills: Playgrounds challenge children's physical abilities as they navigate through obstacles, climb structures, swing, and run. These activities improve their balance, coordination, agility, and overall motor skills, helping them to gain control over their bodies and movements.
Risk Assessment and Decision Making: On the playground, children encounter situations that require quick decision-making and risk assessment. They learn to judge the height of a slide, estimate the speed of a swing and determine if they can climb a structure safely. These experiences help children understand their limits and make informed choices.
Problem Solving and Creativity: Playgrounds often present children with puzzles and challenges, whether it's figuring out how to cross a rope bridge or finding the best way to reach the top of a climbing wall. Through trial and error, they develop problem-solving skills and creativity by exploring various approaches to overcome obstacles.
Social Interaction and Communication: Playgrounds are social hubs where children interact with peers from diverse backgrounds. They learn to share, cooperate, negotiate, and resolve conflicts as they engage in group play. These interactions contribute to the development of their communication and social skills.
Empathy and Emotional Regulation: In group play settings, children experience a range of emotions, from excitement to frustration. They learn to understand and empathize with others' feelings, enhancing their emotional intelligence. Moreover, navigating social dynamics on the playground helps them regulate their emotions in different situations.
Physical Fitness and Healthy Habits: Active play on the playground promotes physical fitness and encourages healthy habits from an early age. Running, jumping, climbing, and other activities contribute to cardiovascular health, muscle development, and overall well-being.
Spatial Awareness and Depth Perception: Playground equipment requires children to judge distances, heights, and spatial relationships. This enhances their spatial awareness and depth perception, which are essential skills for activities like sports, driving, and even reading maps.
Imagination and Role-Playing: Playgrounds often transform into imaginative worlds where children create stories, roles, and scenarios. From pretending to be pirates on a ship-themed structure to playing "house" in a playhouse, these experiences boost creativity, storytelling, and imaginative thinking.
Resilience and Perseverance: Conquering challenging playground features, such as monkey bars or high slides, teaches children the value of perseverance. They learn that setbacks and falls are part of the learning process, fostering resilience and a "try-again" attitude.
Self-Confidence and Self-Esteem: As children master new playground skills, they gain a sense of accomplishment and boost their self-confidence. Successfully navigating a complex climbing structure or conquering a fear of heights instills a positive self-image and encourages them to take on new challenges in other areas of life.
Playgrounds serve as dynamic classrooms where children acquire a range of physical, social, and cognitive skills that will benefit them throughout their lives. From physical coordination to social interaction, problem-solving to emotional regulation, the skills children learn on the playground lay the foundation for their holistic development. As parents, caregivers, and educators, it's essential to recognize the significance of playground play and encourage children to explore, experiment, and learn in these enriching environments.